Kids Ministry at Barnhardt Baptist Church
At Barnhardt Baptist Church our kids (infant through 6th grade) experience safe, age-appropriate environments where they learn about Jesus in a creative and relevant way.
We would love to see you and your family visit Barnhardt Kids.
Sunday School
We have age appropriate classes for all ages of our kids. Sunday school starts at 9:45AM.
Age 0 - 2 Nursery | Teachers: Cindy and Crystal
Age 3 - 4th grade | Teachers: Bonnie and Vicki
5th - 6th grade | Teacher: Ken
7th - 12th grade | Teacher: Pastor Caleb and Amber
Kidz Zone
Every Sunday during the main service we have an excellent program for all kids age 3 through 5th grade. All children for this age do not go to service, they just go straight to their class upstairs. We have been using The Gospel Project which has been a great blessing!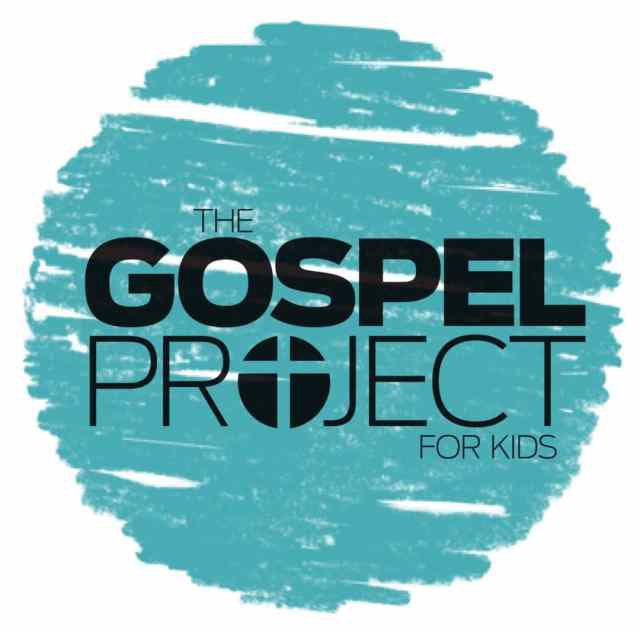 Kings Kids (NOW ON WEDNESDAY NIGHTS!)
Wednesday evenings we offer a program that emphasizes missions and Bible teaching for all kids age 3 through 6th grade. We are dedicating the Wednesday night children's hour to studying our active oversees missionaries and the countries they serve! Each country will be the focus of our study for an entire month. During that time we will be delving into study of the culture, climate, food, religions, and obstacles missionaries face in each of the countries. It is our desire that through this study, the Lord might open up the hearts of our young people towards missions, and that they might find their place in the Great Commission.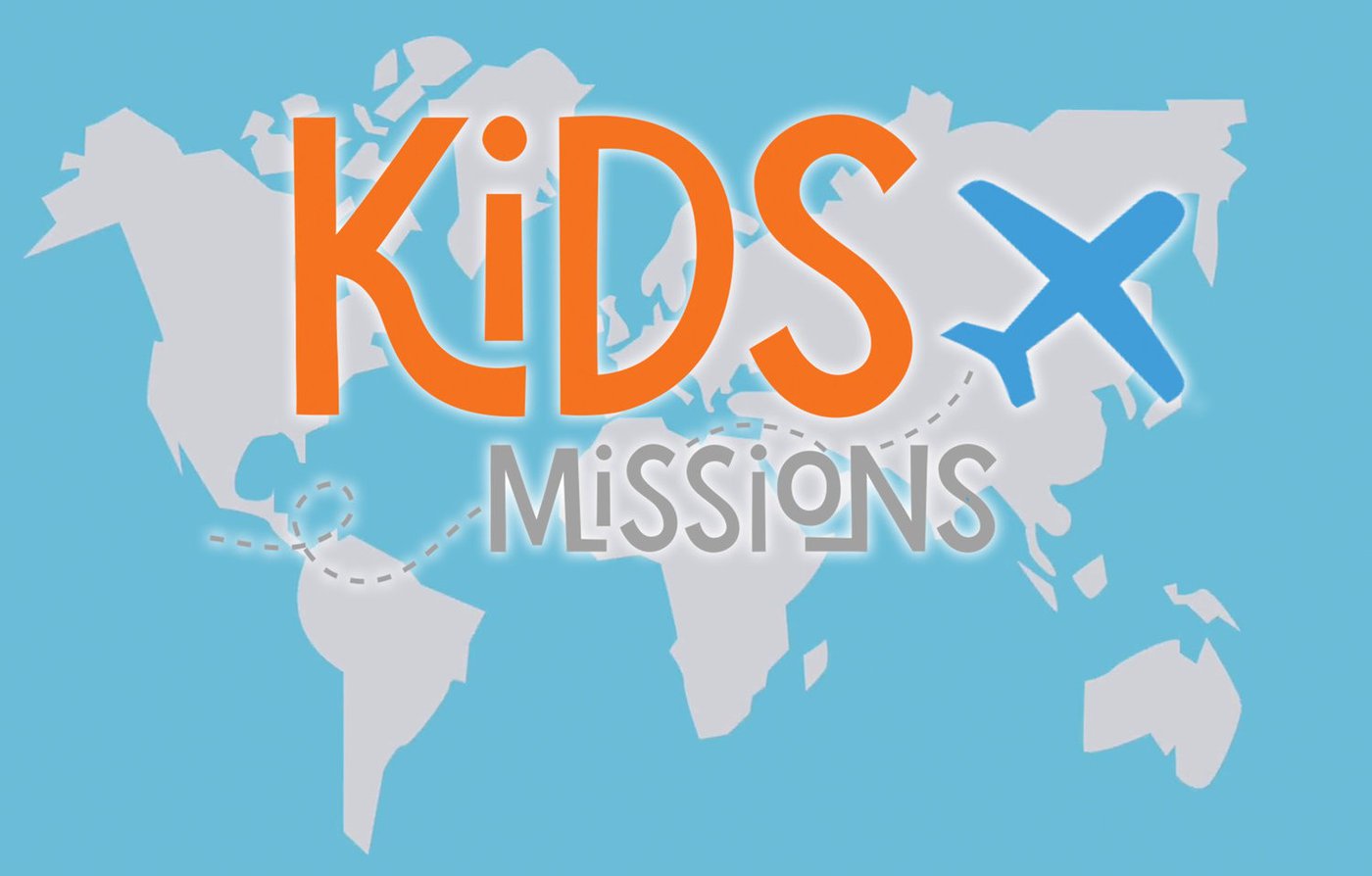 AWANA (NOW ON SUNDAY NIGHTS!)
This week's theme night reminder! We like to have fun and get messy. Sunday we will have MESSY GAME NIGHT! Wear clothes you don't mind getting messy in, and if you'd prefer, bring a change of clothes. This is always one of the kids' favorite nights!
AWANA has begun! Join us on SUNDAYS from 6PM to 7:30PM!!
The Awana youth clubs are a dynamic program for children age 2 through the 6th grade during the school year. (Sept to May). Awana is an exciting and highly motivating program whose goal is to reach boys and girls with the gospel of Christ. The word Awana is made from the initials "Approved Workman Are Not Ashamed" as taken from 2 Timothy 2:15. Handbook time, Council time, Game time, Special events, Puppets and Outings are but a few of the activities that describe our Awana program. We would like you to consider bringing your child to our Awana program here at Barnhardt Baptist Church!
CLUBS
Puggles - 2 & 3 Year olds
Cubbies - 3 - 5 Year olds
Sparks - K through 2nd Grade
Truth & Training - Boys - 3rd & 4th Grade
Truth & Training - Boys - 5th & 6th Grade
Truth & Training - Girls - 3rd & 4th Grade
Truth & Training - Girls - 5th & 6th Grade
DIRECTOR: Byron Craddock
We will always have the most up-to-date AWANA info (theme night reminders, closings, changes, etc.) on our Facebook page so make sure to like and follow to receive that info each week!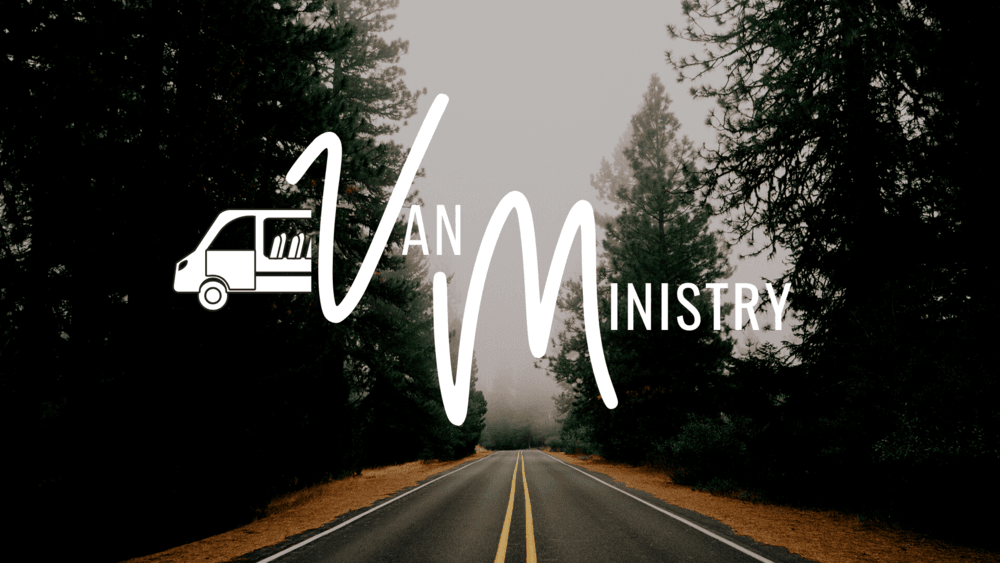 **If you need assistance with getting your clubbers to AWANA, we do have a van ministry we are offering this year! Space is limited and masks will be required for all while riding on the van. Please fill out this google form if this is something you would like us to contact you about! This does not guarantee your spot but we will reach out to you and will do our best to work with you to get your clubbers here.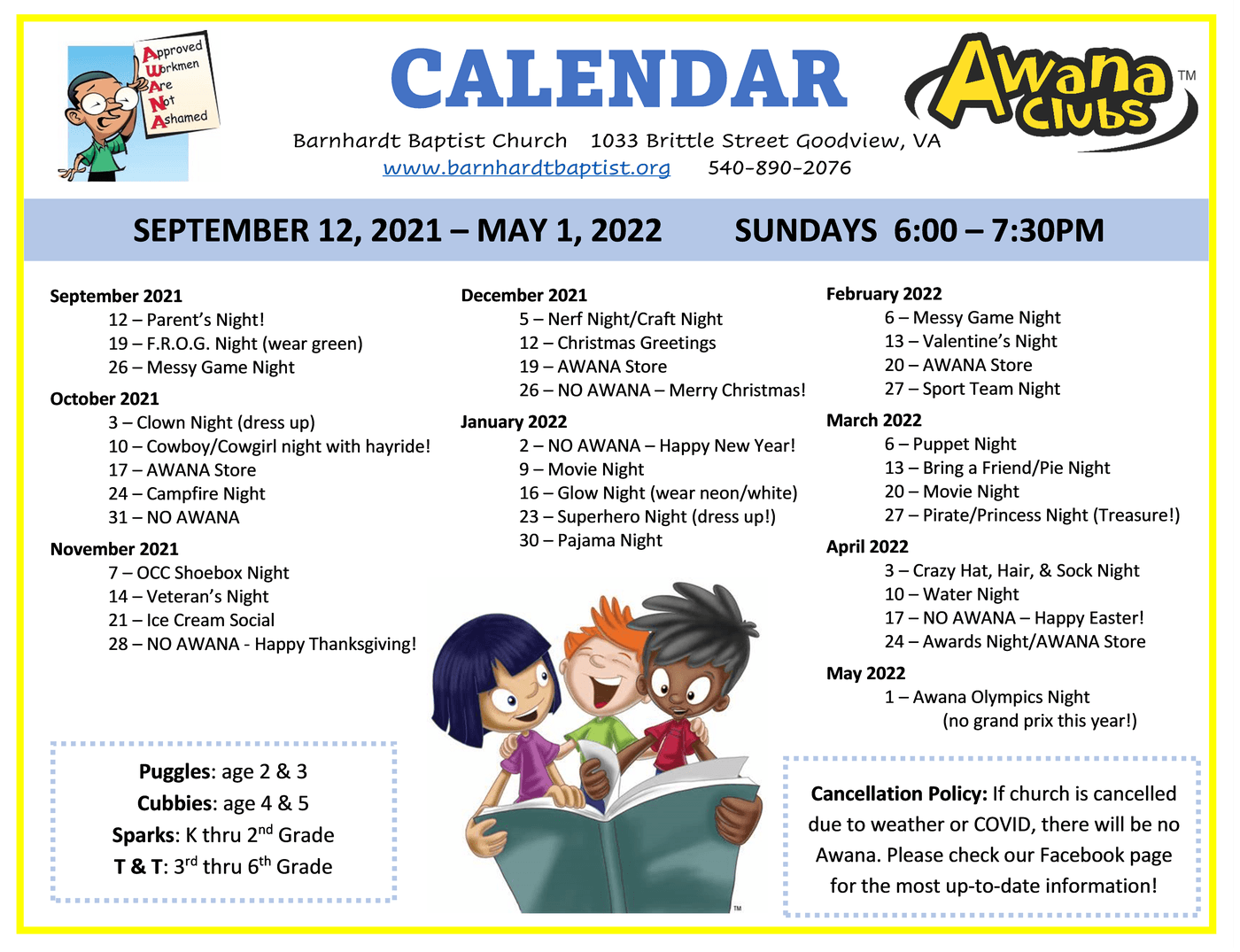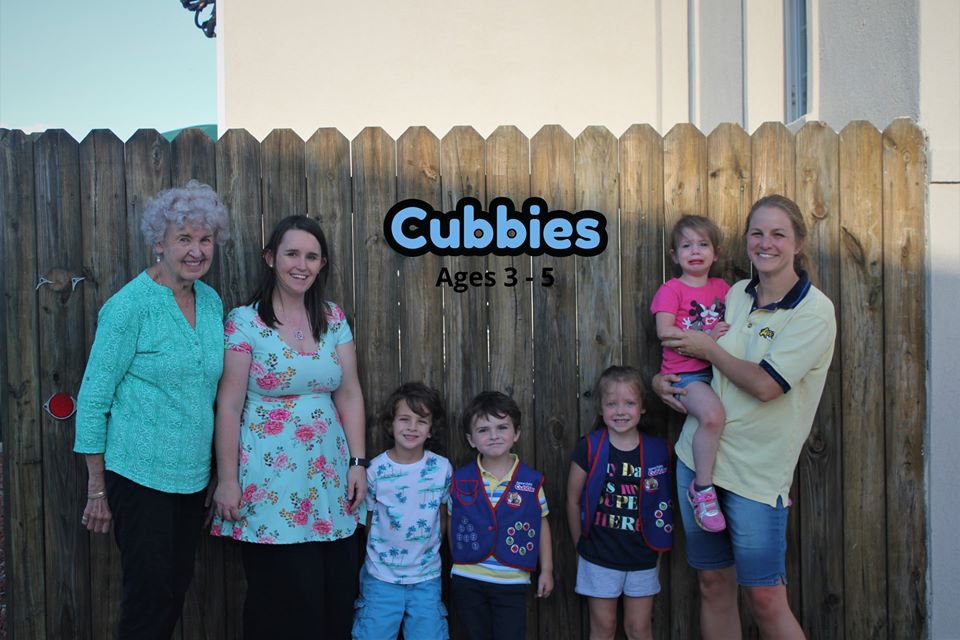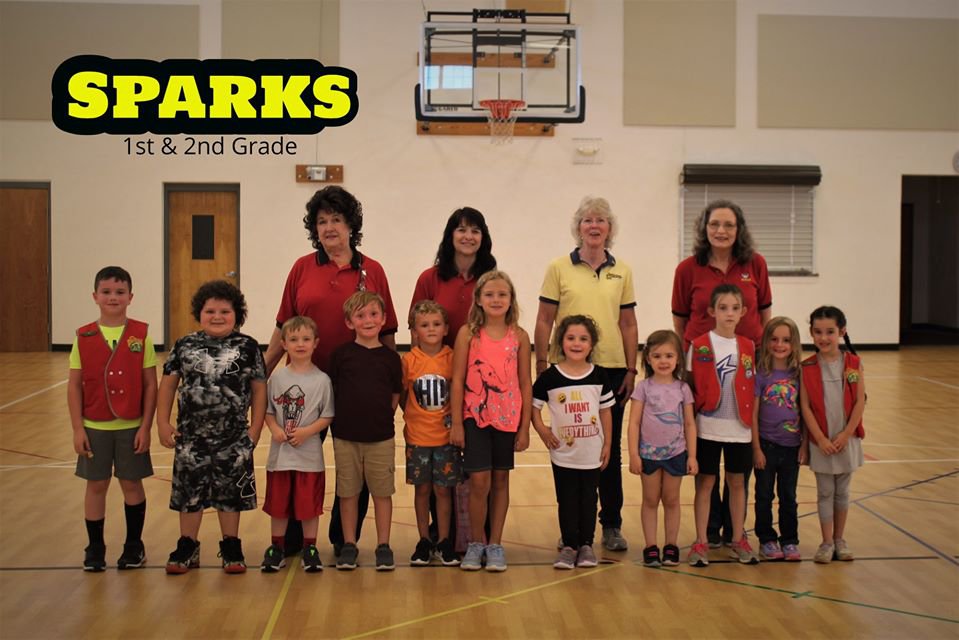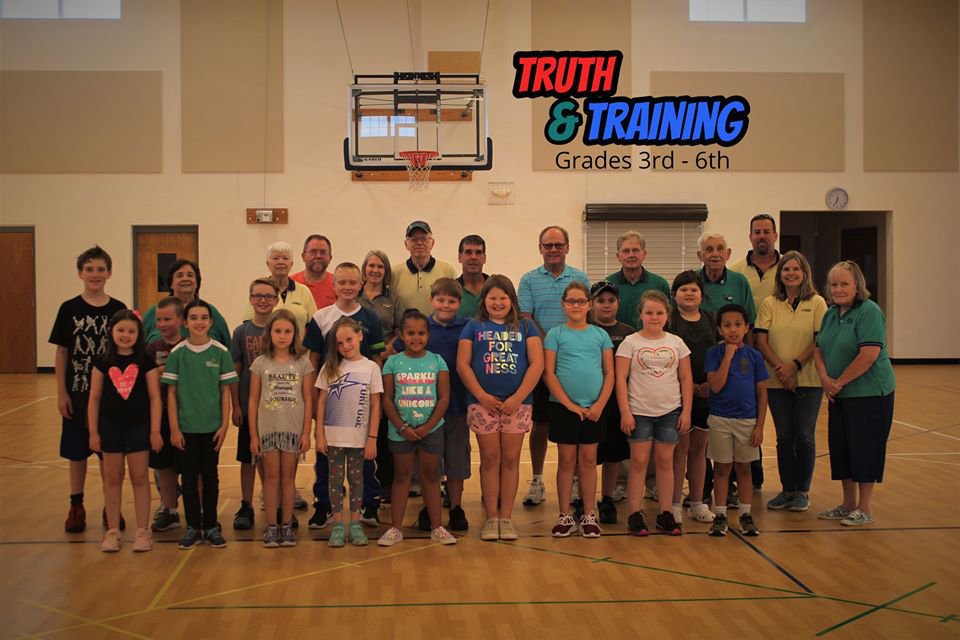 Youth Ministry
CALLING ALL TEENS! 7th - 12th grade. We meet every Wednesday in our youth room at 7pm. We worship, pray, and learn what God's Word has in store for us. We have lesson time and then game time. Oh, and the teens favorite part, snacks at the end of the night. We use the Word of Life program to help us learn how to navigate the scriptures and build great habits to set us up for the best kind of walk with our Lord. Youth group is led by our youth pastor, Pastor Caleb Lythgoe and his wife Amber.
Meet our Youth Pastor
Pastor Caleb Lythgoe joined the Barnhardt Baptist Church leadership team in July 2021 as the Youth Pastor! He is newly married to his beautiful wife, Amber.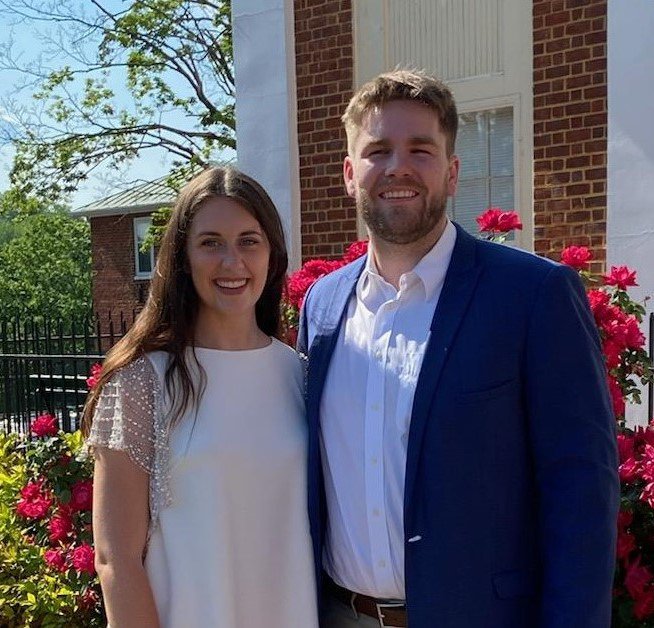 Got Questions?
If you have further questions concerning our Barnhardt Baptist Kids experience or plan on visiting Barnhardt Baptist Church with children, simply give us a call at 540-890-2076.