Getting to Know Each Other
We know meeting someone for the first time can be intimidating, and going to a new church for the first time can be nerve-racking. We want to help make your first experience at Barnhardt Baptist Church a great one!
SERVICE TIMES
Barnhardt Baptist Church meets every Sunday and Wednesday:
Sunday School - 9:45a
Sunday Morning Worship - 11:00a
Sunday Evening - 6:00p - AWANA 6p - 7:30p
Wednesday - Kids and Adults at 7:00p - Youth at 6:30p
**PLEASE BE SURE TO CHECK FACEBOOK FOR ANY CHANGES DUE TO WEATHER OR COVID-19!**
LOCATION & DIRECTIONS
Barnhardt Baptist Church is located at 1033 Brittle Street, Goodview, VA 24095. See the map below to get to Barnhardt Baptist Church.
What can I expect?
How long is a Barnhardt Baptist CHURCH service?
In total, a Barnhardt Baptist Church service is about 60 minutes in length. Services begin with the general announcement time and then there are several hymns and choruses scattered within the first 25 minutes. After the music portion of service is complete, our Pastor will come out to share a biblical, Christ-centered sermon.
What's the culture like at Barnhardt Baptist Church?
Sunday's at Barnhardt are exciting, family-centered, and very welcoming.
What about my kids?
We believe that kids should be able to grow in their faith - and at Barnhardt, we make this a priority. The other thing we make a priority is your children's safety. Because of that, we have trained staff who follow the reducing-the-risk guidelines to ensure every precious child is in a safe, Christ-honoring environment.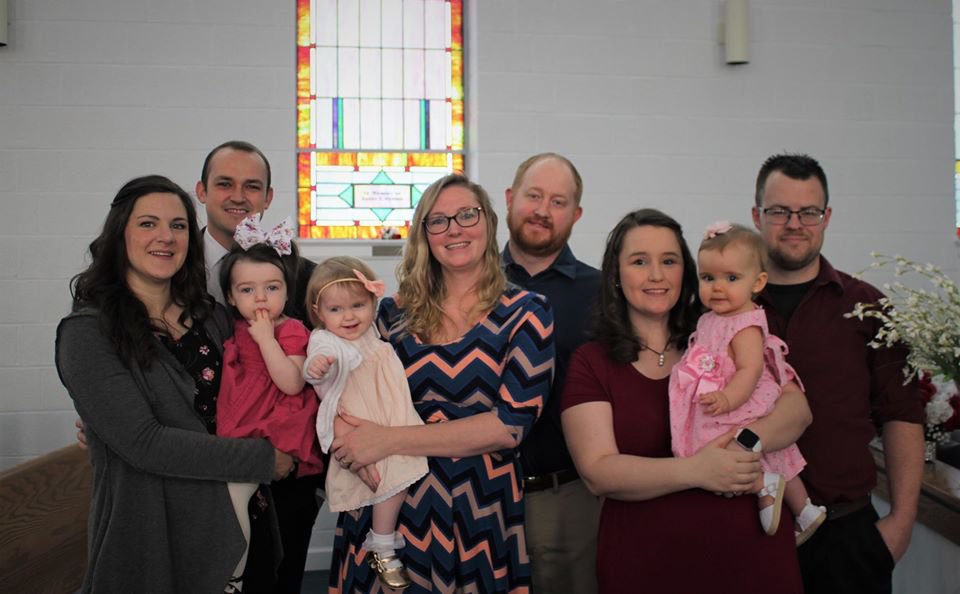 Let us know you are coming!
Ready to check out Barnhardt Baptist Church in person? We can't wait to meet you in person. Simply fill out the form below and we'll make sure to have a special gift waiting for you upon your arrival!